Women's Personal Combatives Program
Self-Defense
Women's Personal Combatives program at Anshin Kai Martial Arts. Small Group instruction (10-20) students 4 hour course.
Contact us today to schedule a course for your group.
Our classes are a fun, exciting, and Harford Counties number 1 women's personal safety and empowerment program. Our Women's Personal Combatives Course teaches self-defense and effective strategies to recognize, avoid, and respond to unwanted encounters or physical violence perpetrated by strangers and/or people you know. Classes are taught by trained, qualified instructors, in a positive and supportive environment.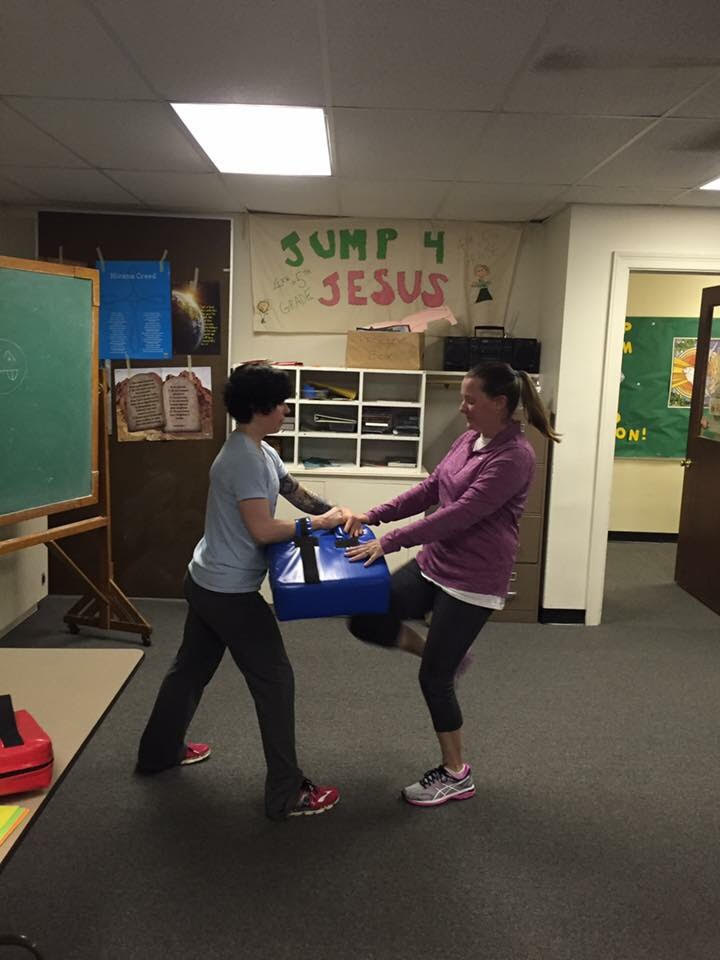 Our Women's Personal Combatives Program is designed to EMPOWER women by improving personal safety and health.
A comprehensive program based on over 30 years of experience. Our three tier approach Situational Awareness * Personal Boundaries * Control/Contact (modified from our old ABC program). Provides Women of all ages with an effective and empowering set of tools to be safer.
Situational Awerness
One in four women will be a victim of violence in their lifetime!
This means if it's not YOU, then it's probably a friend, family member, coworker, or even a loved one. Understanding the risks and learning how to be aware of yourself and your surroundings can reduce your chances of being a victim. Doesn't it make sense to be AWARE before it's too late?
Personal Boundaries
You don't need anyone's permission to be safe!
NO ONE has the right to violate your boundaries! Unfortunately, society has conditioned people to "be nice", oftentimes at risk of their own safety! Learn how to establish those boundaries, how and when to say NO, and how to avoid potentially dangerous situations.
Control/Contact
You CAN learn to protect
yourself and your loved ones!
Ideally, you'll never have to use these skills, but just like insurance, it's good to have them Our program teaches you easy-to-learn techniques and easy-to-remember strategies to defend yourself, fight back, and buy you the time you need to get away and BE SAFE!
Private Group Classes
$30.00 per person.
If you would like to schedule a 4 hour group class contact us today.
Perfect for Teachers, Real Estate Agents, Nurses, or any group of women looking to feel safer and be empowered.
Please complete and submit the form by clicking the button below to express interest in our Women's Only Self Defense courses.
REQUEST MORE INFO