Tuesday
6:00 PM - 9:00 PM
Wednesday
7:30 PM - 9: 00 PM
Thursday
6:00 PM - 9:00 PM
Saturday
10:00 AM - 11:00 AM
Our Dojo name Anshin Kai translates as Calm Mind Association. Providing a place not just for martial arts training but where students can calm their minds, leave stress behind and get physically and mentally healthy.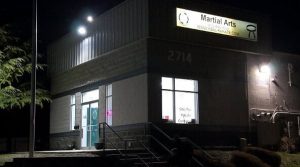 We proudly serve the following cities: Abingdon, Bel Air, Aberdeen, and Edgewood.
Limited Spots
EXCLUSIVE WEB SPECIAL
Secure your spot and get started today with our EXCLUSIVE offer!